EXPOCAD® is the professionals' choice for graphical exhibition and exhibitor marketing software and is the administrator for all behind the scenes needs of show management sales and operations teams.
Designed by professionals for professionals, our products are seamlessly integrated, dimensionally accurate and rich with revenue creating features. Nearly $1 billion dollars in space is managed by an EXPOCAD® solution annually.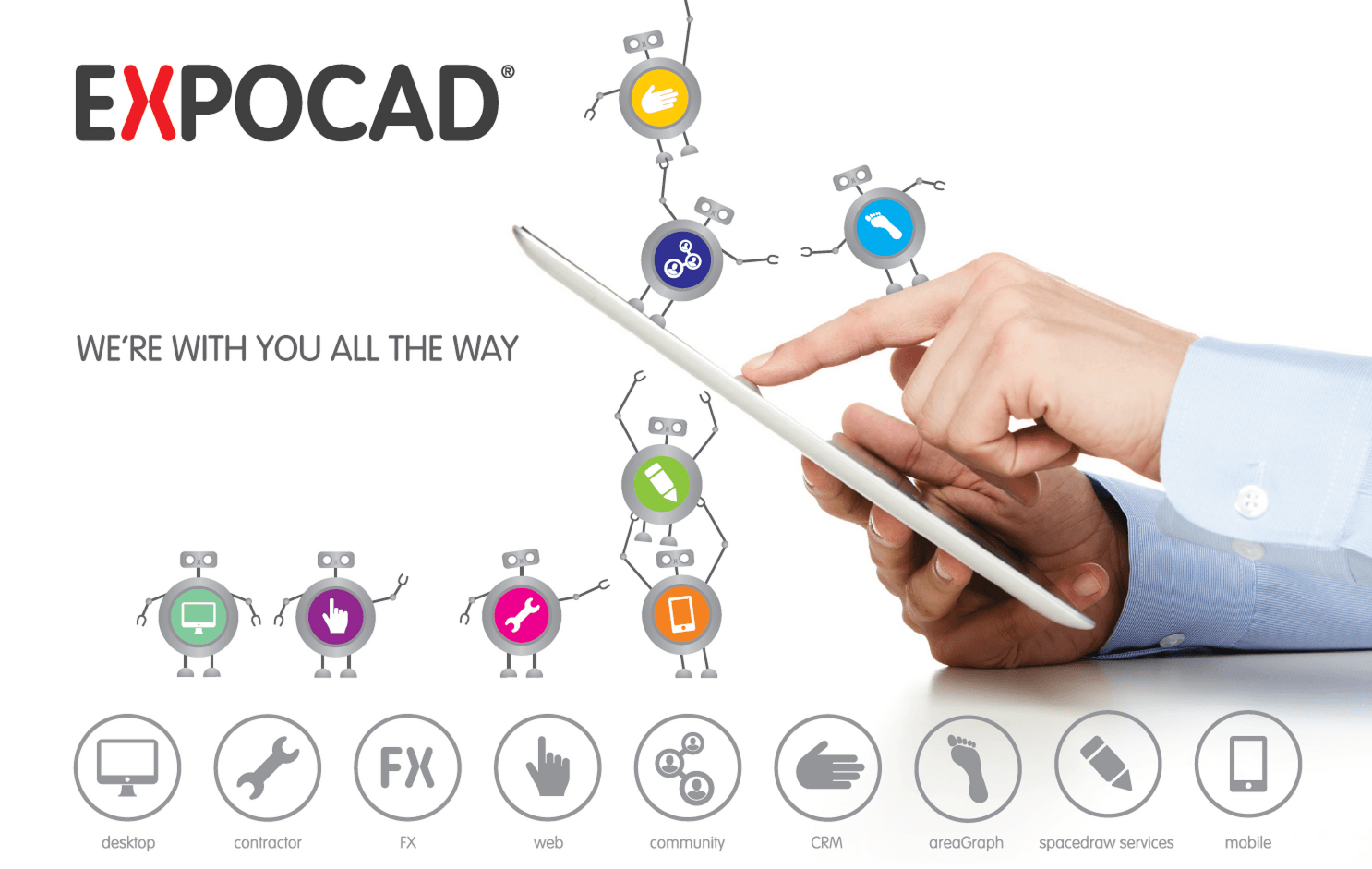 We are also the exclusive software developer and provider to the General Service Contractors in the US and abroad who utilize EXPOCAD® Contractor to design every floor plan for all their customers.

The GSC community appreciate working with EXPOCAD® clients as they can easily share accurate floor plan and exhibitor details with easy automation tools.

At the end of 2017 we introduced new security technology for events and expositions to stay ahead of growing threats domestic and abroad. Learn more about E L I: Emergency Location Interactive.

Sister products include FX & WEB with various features based on the needs of any organization from the smallest table top exhibit to the largest events on 3 continents. Our online products are also auto-reactive/responsive to any device or browser. Any computer, laptop, tablet or phone can view information about any event.

Often copied, never equaled. The only truly accurate automated CAD based show management tool on the market that is completely integrated with the Contractor's software on the back end admin side.

Unique to EXPOCAD®, multiple front end solutions in our suite are used to promote exhibitors along with their products & services using various display tools viewable from websites to all mobile devices.
Who utilizes EXPOCAD® products? Show organizers in the trade, corporate, consumer, festivals and fairs industries.