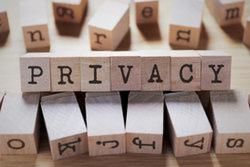 At EXPOCAD® we understand the importance of proprietary data and we practice the highest standards in privacy protection, doing so for many years prior to it becoming a popular practice. Customers can trust that we take all necessary steps to protect proprietary information and data rights and only use your proprietary information to administer your account and to provide the products and services you have requested from us.
EXPOCAD®, the company or its software products, does NOT share any data or report, digitally, written or verbally, any customer's data either specifically, generically or by aggregation (vertical markets, event types, etc.).
This includes data collected by our customers using our software products and customer's information collected by our corporation.
Data that may consist of company (exhibitor, attendee or organizer) data is not available to anyone in aggregate or individually. No data is assembled, disseminated or divulged for any business intelligence, mailing lists or data bases to any third party.

Back to Trust Center